Sponsored by Social Solutions
By John Erich, Police1 BrandFocus Staff
There's a lot more expected of police today than just arresting wrongdoers and keeping the peace.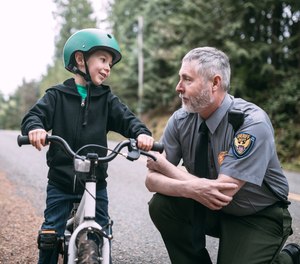 Increasingly, officers face new responsibilities in nontraditional areas like community policing and working with social services. In many jurisdictions they're playing greater roles in steering individuals toward definitive solutions to problems law enforcement alone can't solve. That may mean connecting those in crisis with sources of mental and physical care, interfacing with assistance organizations and working with diversion and development programs for those at risk. They may collaborate with government partners, health care entities and many types of community groups.
With all that they face requirements for collecting, sharing, reporting and analyzing novel types of data – evaluations, referrals, appointments, results and more – in ways that are often beyond the capabilities of traditional software and other mechanisms used in the past. Police departments involved in such efforts can be left to improvise solutions that make it difficult to comprehensively track people and activities, work cooperatively and efficiently with different types of partners, and determine if all their hard work is paying off.
However, some of those new colleagues from the world of social work may have a solution.
With roots in the realm of case management, Social Solutions' Apricot platform offers a powerful, secure and configurable way to manage those new partnerships and "direct touch" programs, formalize and streamline collaborative workflows and close loops to demonstrate results for community leaders and other stakeholders.
"It's a product created by social workers who saw a gap in the technology to help them with the kind of work they were looking to do," explained Meg Clark, from the Social Solutions team. "We're working to pull law enforcement out of spreadsheets and into a technology that works better for their needs."
Connect and collaborate more easily
It's been more than 20 years since Baltimore social worker Steve Butz, weary of constant paperwork demands that came with his work on behalf of disadvantaged youth, learned to code and created a case-management software package. Social Solutions is now part of the second-largest and fastest-growing "social good" software company in the world.
Its client base has traditionally included nonprofit religious, charitable and social services types of organizations, but with diverse missions that range from providing food assistance to helping survivors of domestic violence to helping new students integrate into school communities and more. Such groups have a variety of different needs – needs the Apricot platform is flexible enough to meet.
"Our platform was built with a focus on ease of use on the front end in terms of developing forms and data elements," said Scott Collins, Social Solutions' regional director of sales. "That's how we've been able to serve 3,000 agencies around the world doing similar, yet very different things, from working with youth to parole and probation to workforce development. It can really be configured to show your end-goal outcomes and impacts."
Apricot 360 is Social Solutions' full-featured case-management solution, which facilitates collaboration with a broad range of stakeholders invested in improving the lives of at-risk citizens. Secure and HIPAA-compliant, it allows not only direct communication with individuals and their care team members but also the tracking of referrals, services and client paths over time. Its robust integrations and built-in reporting tools provide up-to-the-minute views and allow evidence-based decisions driven by the most current data. At-a-glance insights highlight important trends, while key metrics are conveniently displayed on easy-to-view dashboards.
The system can connect and synchronize multiple program sites, and its built-in communication tools make it easy to keep participants informed and engaged via text or email. All participants can update information, view progress and make appointments. Mobile capabilities make it easy to operate in the field and add new information and action notes in real time.
"It's a solution designed by case managers for folks looking to help their communities," said Nick Musillami, Social Solutions' vice president of public sector sales. "Our founders worked with at-risk youth, so we come from a background with a deep focus on supporting agencies who do this work, asking ourselves daily, 'How we can make their lives easier and let them focus more on their mission and community impact?' Our software is designed so it's easy to make decisions, easy to collect data and streamlined from a workflow standpoint. It's focused on data collection and simplifying that, but also retaining the best practices and professional tools organizations might be using today but are still paper-based."
Give funders the data they need
For law enforcement users, this not only helps elicit and visualize results, but it provides necessary validation – for chiefs, city and county funders and skeptical members of the public – that the efforts and investments in nontraditional law enforcement efforts are bearing fruit.
Without this kind of evidence, it can be much harder to invest in, sustain and grow such programs, even if they work.
"To fund these efforts, funders want to see a kind of logic model," said Collins. "What do you do? What activities do you provide? What are the indicators of your service being good or bad? Do you have attendance? Is it sustaining over time? The ability to track change over time is a key component. You can set that all up as a framework within Apricot."
Social Solutions' Apricot suite includes not only Apricot 360, the software's most comprehensive model, but two other versions for users with more targeted needs: Apricot Essentials is geared for smaller, more focused teams, while Apricot Core is a simplified case-management platform.
Across the country Apricot is helping law enforcement entities deal with a range of emerging issues, from treatment-focused approaches to emotional and behavioral crises to the challenges of the homeless, nonviolent drug users, those on parole and probation, employee assistance and victim support programs, even Police Athletic League activities – "anywhere there's a sort of direct involvement with the community where police work in more of a supporting role," noted Collins.
In Arizona the police department in El Mirage, northwest of Phoenix, uses Apricot to support its Victim Assistance Unit, which provides extended aid to victims of violence and trauma. The software ensures the PD can document the contacts and services required by grantors, replacing a time-consuming manual process.
Apricot also helps PDs in El Mirage and elsewhere meet the data-security requirements of the FBI's Criminal Justice Information Services (CJIS), which includes the bureau's National Crime Information Center (NCIC), Uniform Crime Reporting program and fingerprint identification system. Its security features satisfy all elements of CJIS compliance. And overall "it's a lot quicker," said El Mirage PD's victim advocate supervisor, Adaly Anaya. "Before, we had to go through months' worth of files to get information on services and victims."
The benefits of bringing all that information out of filing cabinets and into an online platform where it's easily accessed and leveraged have been especially poignant for Collins, who previously worked in case management for probation officers.
"All that work used to get done in handwritten charts," he recalled. "We used folders that would sometimes not be secure – left on desks, left unlocked. And there was always a ton of auditing that needed to happen among all the interactions with individuals.
"What our system does is take all that information; make it secure and HIPAA-compliant with digital encryptions and user role definitions; and turn that into a digital platform where, with a push of a button, dashboards can be delivered and reports can be immediately developed, without hours of frantic research before you have to make a court appearance."
For more information, visit Social Solutions.